Global electrification solution providers
Reliamotive Labs is developing next-gen technologies, providing consulting services, and conducting workshops for industries, research, and academic institutions in electrification.
15+ clients worldwide trusted us with their electrification needs





For past 5+ years, we've been bringing solutions for heavy industries, research, and academic institutions.
Consulting design, simulation, & development to provide exceptional turnkey expertise
Transformers and Inductors
Customizing your hardware to your business needs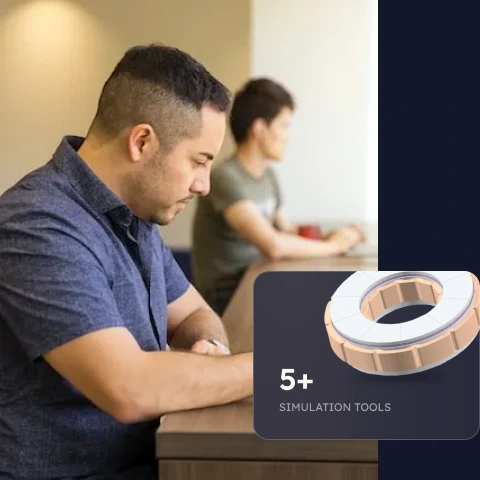 Modelling & validating your ideas to reduce the development costs.
Motor XP - E-Motor Simulation
Trafolo - Power Electronic Components
Upskilling your teams/students with our workshops & webinars.
Electric Vehicle Technology
High & Low Frequency Electromagnetics
We've been already asked earlier that..., why should we work with us?
( and our response still stays the same as always )
Following Standard practices to ensure the quality of the items delivered.
Ensuring the least failure rates for the products delivered.